Bite Away; Banishing the bother of bites in the British Summertime
When I think of all that's wonderful about the Summer here in the U.K., I visualise picnics and barbecues, cold drinks in pub gardens with friends and twilight evenings in the garden.
Of course, every single one of us can relate to those moments being gatecrashed by some unwelcome visitors, and batting away the critters is about as British as eating a 99 in the sunshine.
Being an outdoorsy family, the occasional wasp or bee sting, and a handful of mosquito bites is par for the course in the long evenings and bare skinned months.
Maybe I have tasty blood, but gnat bites have always plagued me over the summer months. And with a penchant for a good scratch of an itch (and a total inability to leave a scab alone) I have some pretty impressive scars thanks to the remnants of a small insignificant moment with a mosquito.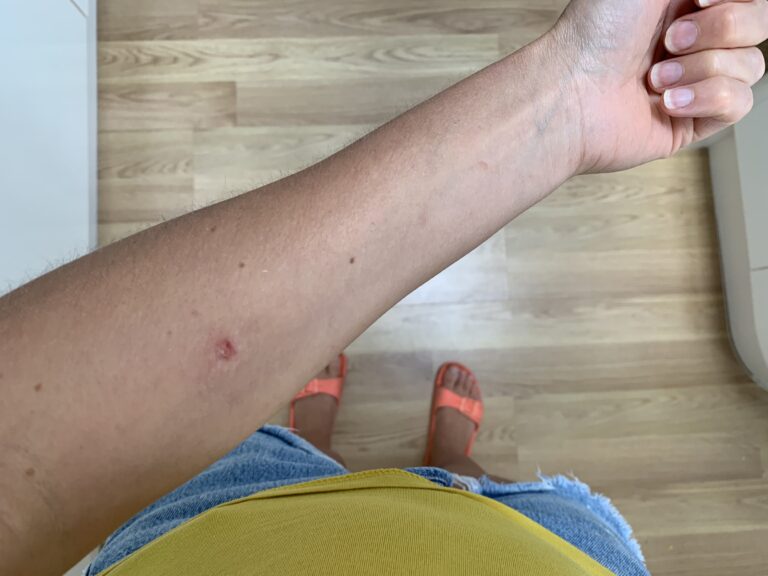 Over the years I have tried all sorts of creams and lotions, sprays, aerosols, oils and gadgets. The little gadget with the click clack of electricity was fun for a while… did it stop the irritation though? I'm not entirely sure.
So when I was asked to try out an alternative, everlasting treatment for insect bites, frankly I had nothing to lose. And as luck would have it, a little blighter got his teeth into me just in time.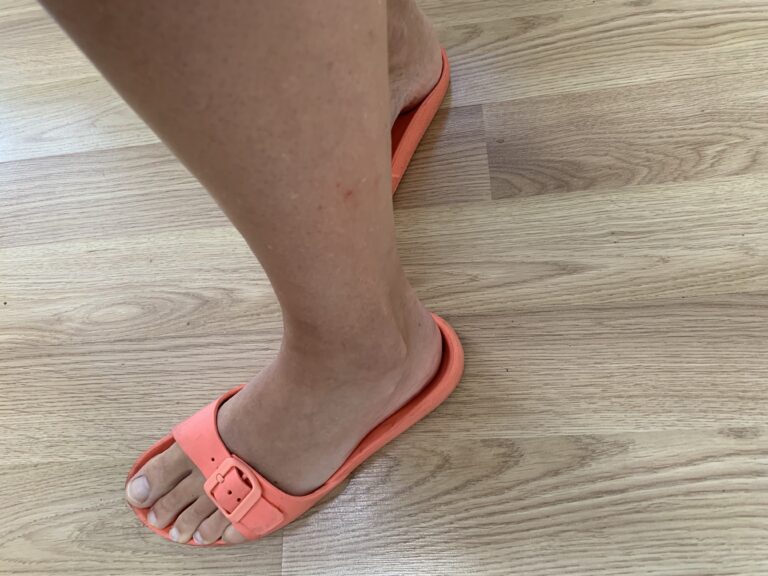 Bite Away is different to other bite remedies I have used before in that it is a heat treatment, designed to be used directly on the bite site.
A portable pen sized gadget, which is powered by 2 x AA batteries, this device uses heat technology has been shown to be an effective way of reducing itching and discomfort within 2 minutes of use.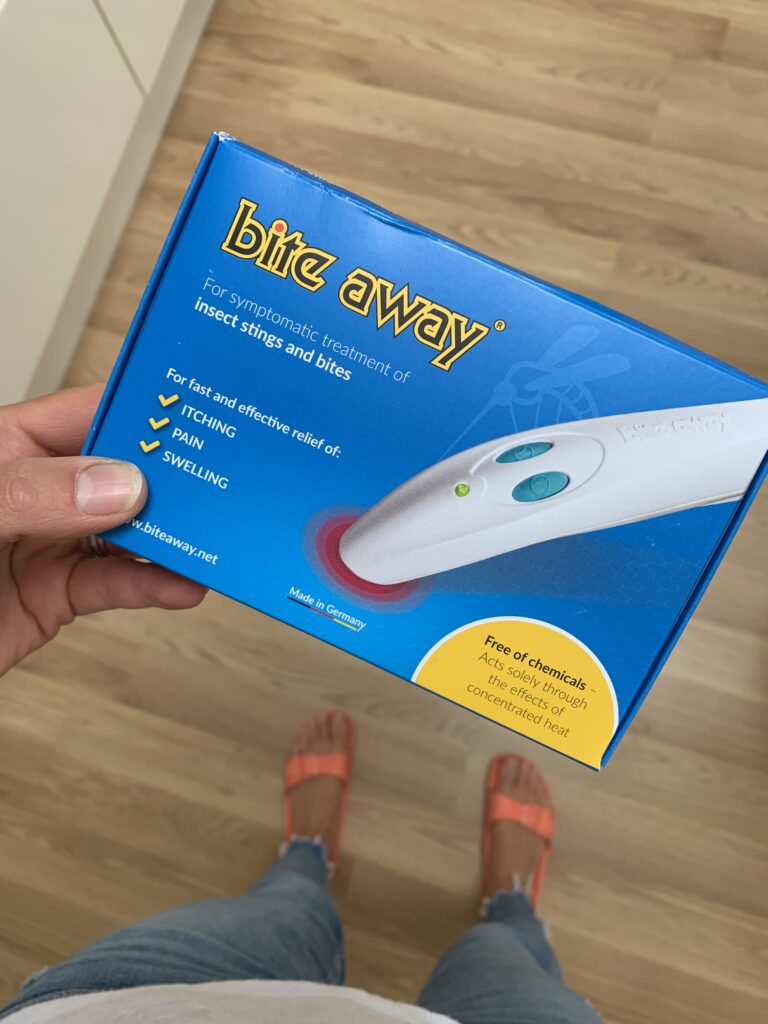 The bite away device has two time settings – three or five seconds, during which a metal plate that is placed in direct contact (no air gaps) with the affected skin area, elevates up to 51 degrees centigrade.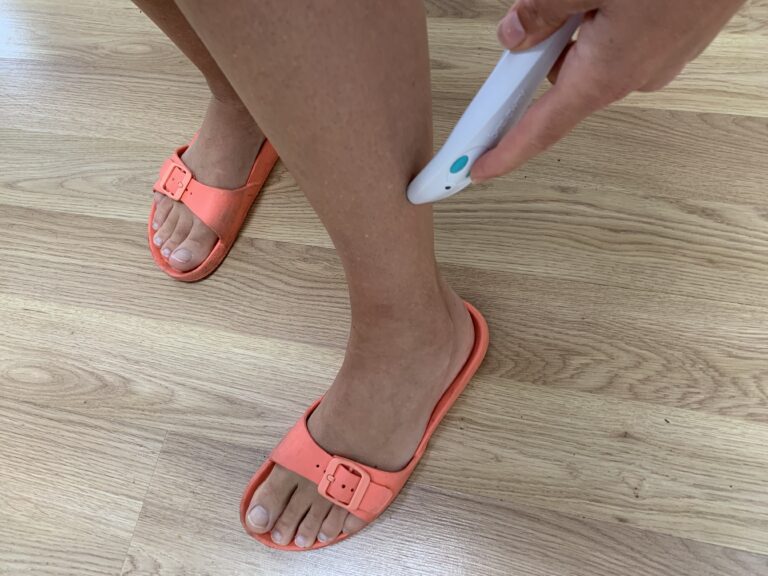 For regular use, the five seconds is reccommended, but for first use, or for sensitive users, the reduced time is a good start.
With no time like the present I dived in and set to work trying out Bite Away on my mosquito bite that was perhaps a day or so old, and already causing me some irritation and discomfort.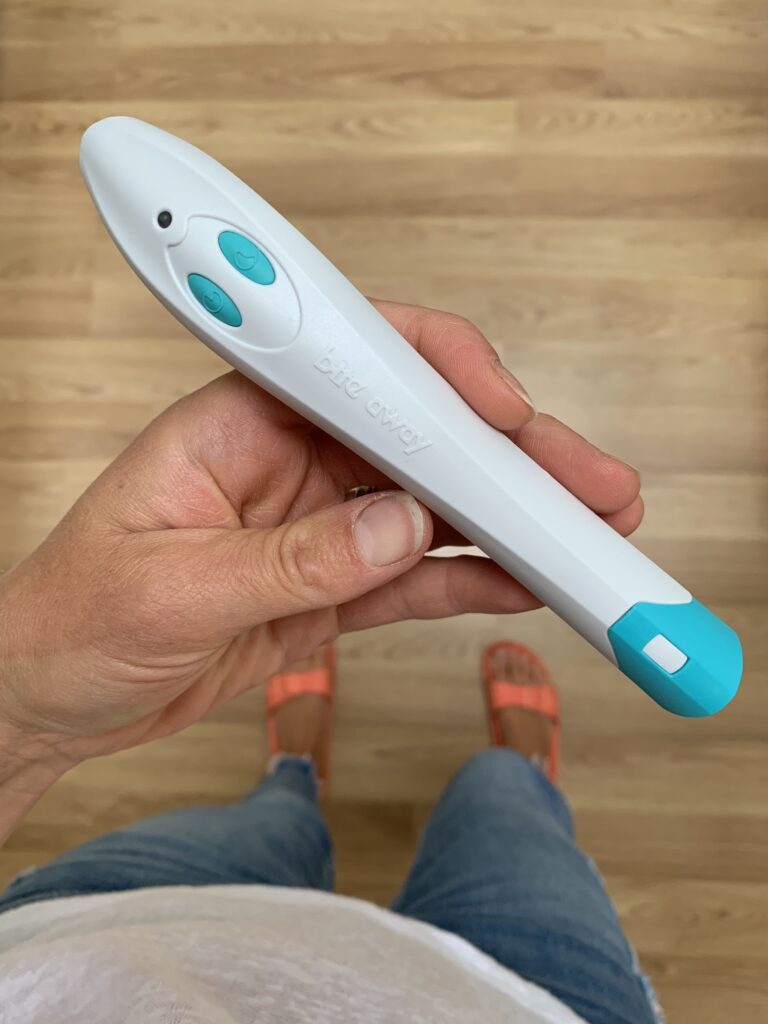 You have to place the Bite Away in position before enabling the heat, and as the heat builds up, remain contact between the metal plate and your skin. It does feel hot, and perhaps uncomfortable momentarily, but is over so quickly that you don't really have a chance for it to bother you.
And, as simple as that, the treatment is complete.
The ceramic plates are easy to clean, last forever and won't leave greasy marks on your skin or clothes. It's the perfect gadget for your first aid kit, camping trip or summer holiday. It's chemical free and can be safely reused by multiple users, pregnant women and children over 12.
Bite Away can be reapplied as needed (not within two minutes of previous treatment or more than five times per hour), but I didn't need to reapply it to alleviate my symptoms.
In fact, with the itching reduced to none, the bite healed up quickly with no damage to my skin or scarring, no prolonged healing, skin breakage or infection. In short – it did exactly what it promised to do. Which, is, in short a notable reduction in itching and swelling. By targeting pain receptors and heat shocking mast cells in your skin, both inflammatory mediators and the neuronal itch pathway are inhibited. Clever stuff.
There are no guarantees that the sun is going to shine on your long planned barbecue, or if your annual leave is going to be a wash out, but as far as British summertime goes, mosquito bites are a staple feature. So it's good to know for the insect bites I've tried and failed to prevent, I can at least limit the damage they do.
Job done. Itch gone. Summer, let's do this.
x MMT