Review: bite away® – electronic bite relief device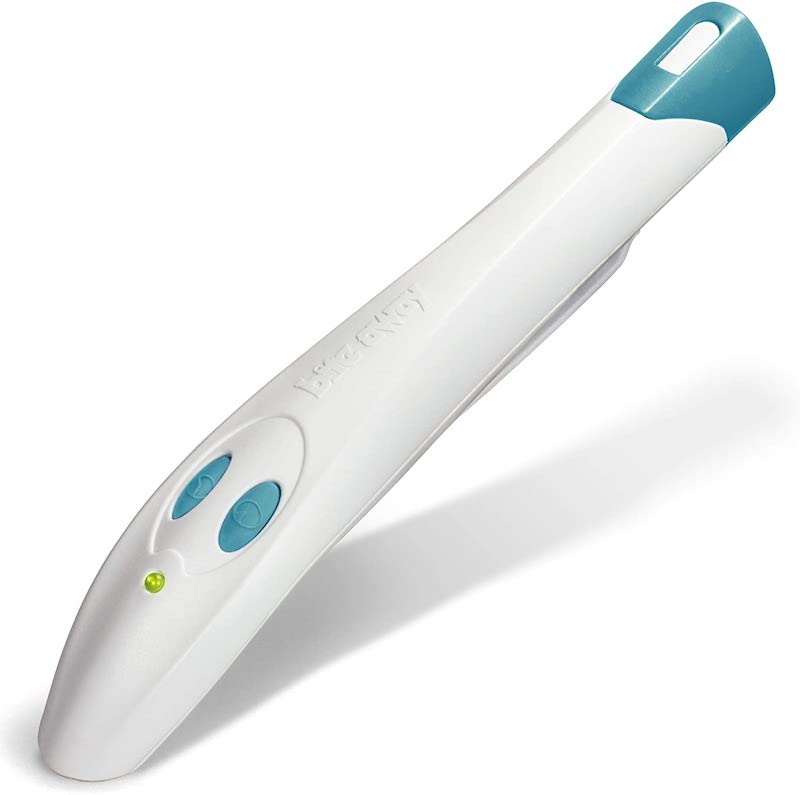 I suffer with swollen and itchy insect bites, especially bites from the annoying Scottish midge. I also seem to attract insects and this means I am more likely to have lots of bites. I find it impossible not to scratch them and frequently they become bloody and then a little infected. I end up with scars that last for years. So, I was very intrigued to try the new "bite away®" device.
I have tried various remedies over the years. Creams take the itch away for a while but then it comes back.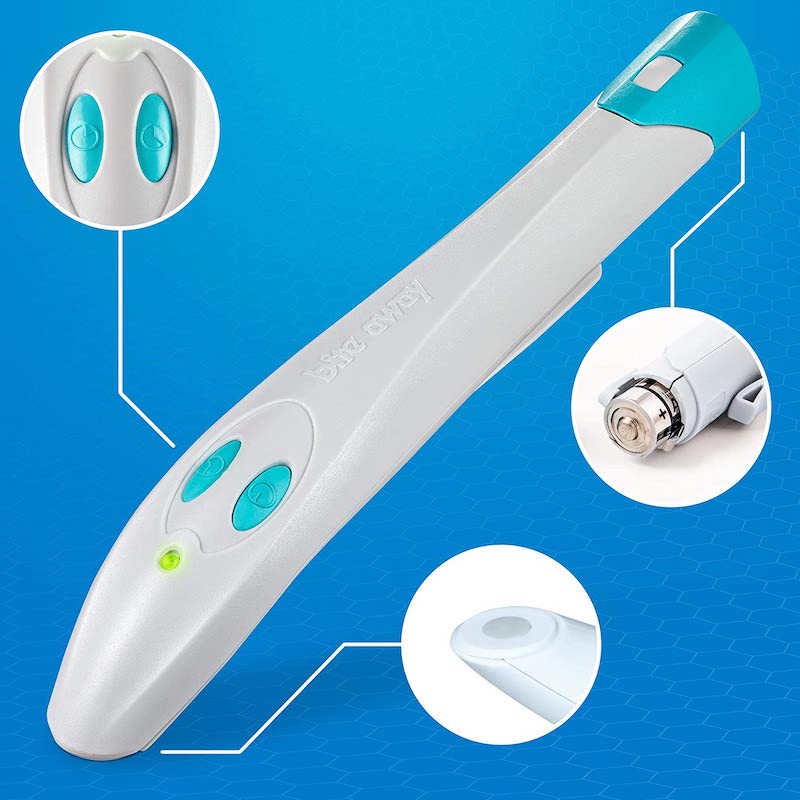 What is bite away®?
Bite away® is chemical-free, medical device for the symptomatic treatment of itching, pain and swelling caused by insect bites and stings.
Bite away® uses heat technology and has been clinically proven to relieve itching, pain and swelling caused by insect bites and stings in just two minutes (actually it works for me in seconds!).
It can be used for bites caused by mosquitoes, wasps, bees, hornets, horseflies and other biting insects. In particular, I wanted to see how it worked on the midge bite.
How does bite away® work?
The bite away® device works by concentrating heat at 51°C on the affected area, creating two actions:
Reduces itching. By targeting the pain receptors, an inhibition of the neuronal itch signalling pathway can be achieved, thereby decreasing the itch.
Immunomodulation. It is thought that through the heat shock of the mast cells, the release of histamine and other inflammatory mediators are decreased. Swelling can be reduced as a result.
Basically, once the pen heats to the right temperature (51°C) and it is used on the area of skin affected by the sting or bite, that heat transfer reduces skin itching, pain and swelling within two minutes.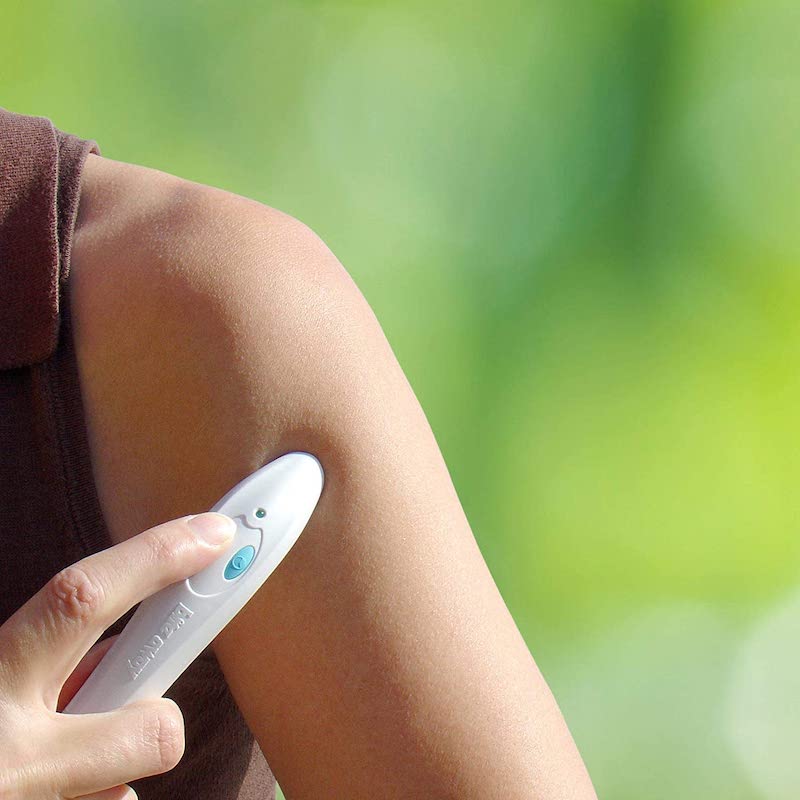 Is there any proof that it works?
A study, Cosmetic and Investigational Dermatology (by Müller et al.), which measured pain, swelling and itching of insect bites and stings after treatment with bite away has good results.
The research found:
Just 2 minutes after bite away® use there was a notable reduction in pain from the sting / bite. After 10 minutes the pain had almost disappeared.
Locally administrated concentrated heat leads to fast and reliable improvement of symptoms.
Pain reduction is the dominant effect when using bite away®.
How do you use bite away®?
It's really simple to use. First place the device on to the affected area and gently press it on to the skin. After pressing a button on the device, the ceramic contact surface heats up to approx. 51°C. This temperature is maintained for three seconds (initial use) or five seconds (uses thereafter), then bite away® switches off automatically.
On test: bite away® electronic device
It is really easy to use. The device comes fitted with a battery. The instructions are straightforward. You place the end of the pen-like device on the bite. It's obvious which bit to place on the bite. Basically it's a small ceramic circle.
Then press the right or left hand button. Each button gives a heat intensity for three or five seconds.
The heat is intense for a short period. But it doesn't burn the skin and the relief I feel from the itchiness is almost instant. It lasts, as well. Once I used the bite away device on the bite lump, I did not need to re-apply.
I also noticed that the swelling of the bite decreases. I usually end up with big swollen bites, but the device has stopped this happening. I am impressed.
The device costs £26.99, which is quite a big outlay when you can buy anti-itch cream for about £4 or £5 but this really works. It's the sort of item I will keep in my campervan, as well as the house.
Scotland can be a pain for the bitey midges so to have something that helps with the after effects is really good. It is annoying how some people do not appear to have the same reaction to the midge bites, but for those that do you might really like this bite away device.
It also has a good score rating on Amazon of 4.7.9